Day Camp in Kathirie, Celebration And Sharing The Love
Today started off a little bit slower. There was a little bit of a communication problem with breakfast but it all worked out with plenty of time before our World Hope transportation arrived.
Terry and I actually had a little time to chat with some of the hotel staff after breakfast during and after the butchering of our goat. Yes, Terry and I got to see them butchering "litte Ron" as some of us liked to call him. We explained a little bit about Hope Water International and the partnership with World Hope.
Once our rides arrived we loaded up and headed to the office to meet up with some World Hope staff that would be joining us for the day in Katherie. Once things were situated we headed off to Katherie.
When we arrived and the school children were waiting under a large group of trees at their desks for us. We got out and they began singing a welcome song to us.
We quickly got to work blowing up balloons and stringing them up. The team and the World Hope staff all worked together.
I made my way over to the nursery area and all the little kids under 5-6 we're holding up signs. It was super cute. I only ended up getting those pictures on the digital camera and not my phone.
There was some initial time of dancing with with kids. Not only the older school kids joined in the dancing but the little preschool kids did as well.
At some point during the day, I think early on, we also had a time to do introductions of our team and the village leadership. We also presented the school with supplies and the pastor with 4 audio Bibles.
The rest of the day was filled with crafts, a story acted out by the team, and a couple of songs led by the team. We also had more dancing as well as lunch. Just before lunch we got a chance to see the Pastor's home where it had recently been furnished by support through Daybreak church.
We didn't end up eating lunch until like 3-3:30pm and had to leave by 4:30pm in order to get back to the hotel for supper.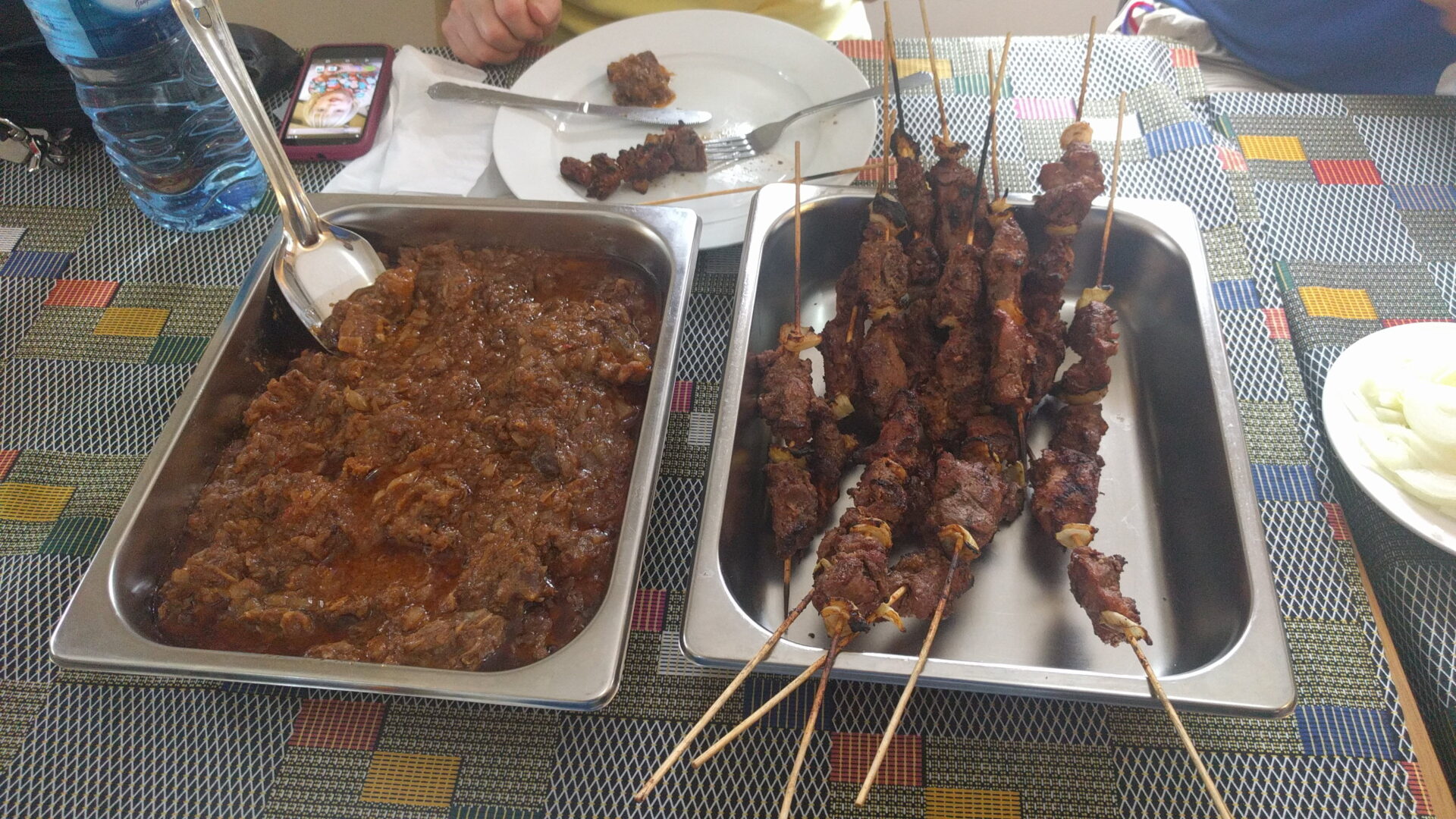 We had arranged with the hotel cook to have "little Ron" ready for supper by 5pm. We went directly to the hotel from Kathirie, and we're later but still got our supper.
The day honestly flew by, and I could have easily spent many more hours there. I wished we could have stayed to play soccer or get to know some of the adults in the village. It was super fun to see most of the adults want to do the kids crafts right along with the kids.
What a drastically contrasting day compared to our visit to Ronkorhun the previous day. Oh, and the reason some of us went with the name "little Ron" for the goat was because it came from Ronkorhun and of course Ron. ?