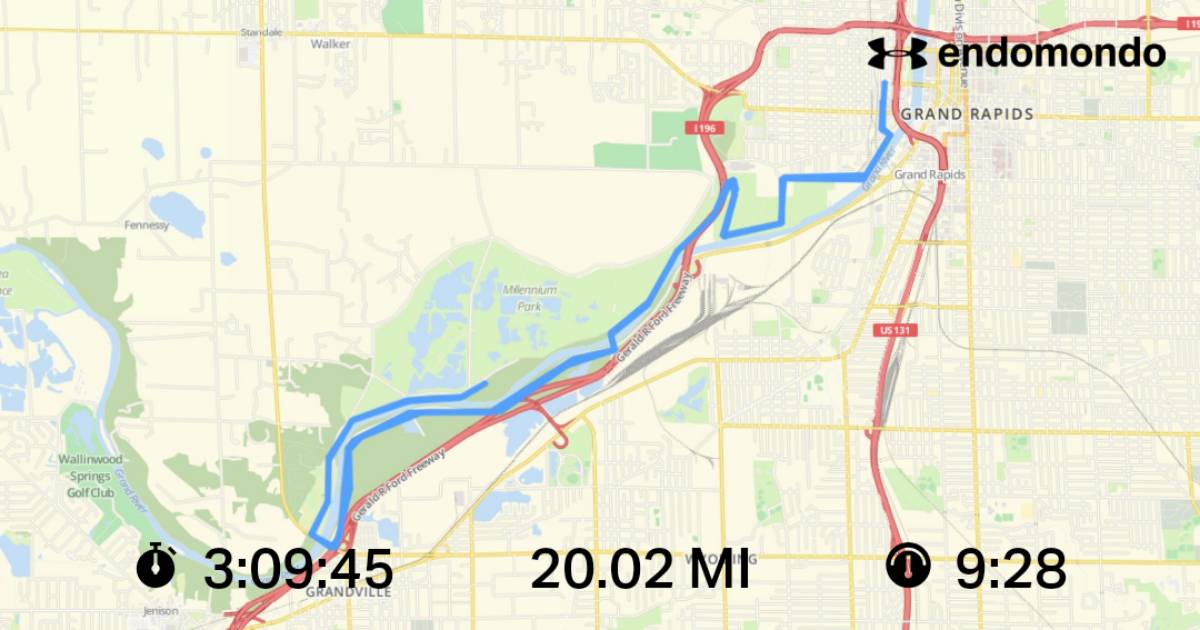 I've still got another $355 to go in the next 3 weeks to hit my goal for wells in Africa. There is also still donation matching that will be applied so your gift will actually have double the impact. Will you partner with me to bring clean water to Africa? Donate now: https://timn.me/2Kx7NEr #HWI #Run4Water #WhyIRun #GRMarathon
This morning I got up early, which is typical for me, and headed to the YMCA in downtown Grand Rapids to meet up with the Hope Water Team to run our 12 & 20 mile training runs.
I got through about the the first 15 miles clipping along at about a 9:15 min/mile pace. When I got to about mile 15 something started rubbing on the side of my insole and continued until I had finished this partly slowed me down for the last 5 miles. It has me a little concerned about race day, however, I'm planning on sticking with the 9:30 min/mile pacers on race day so I'm hopeful that I'll be OK, though this rubbing from my shoe is my biggest concern.