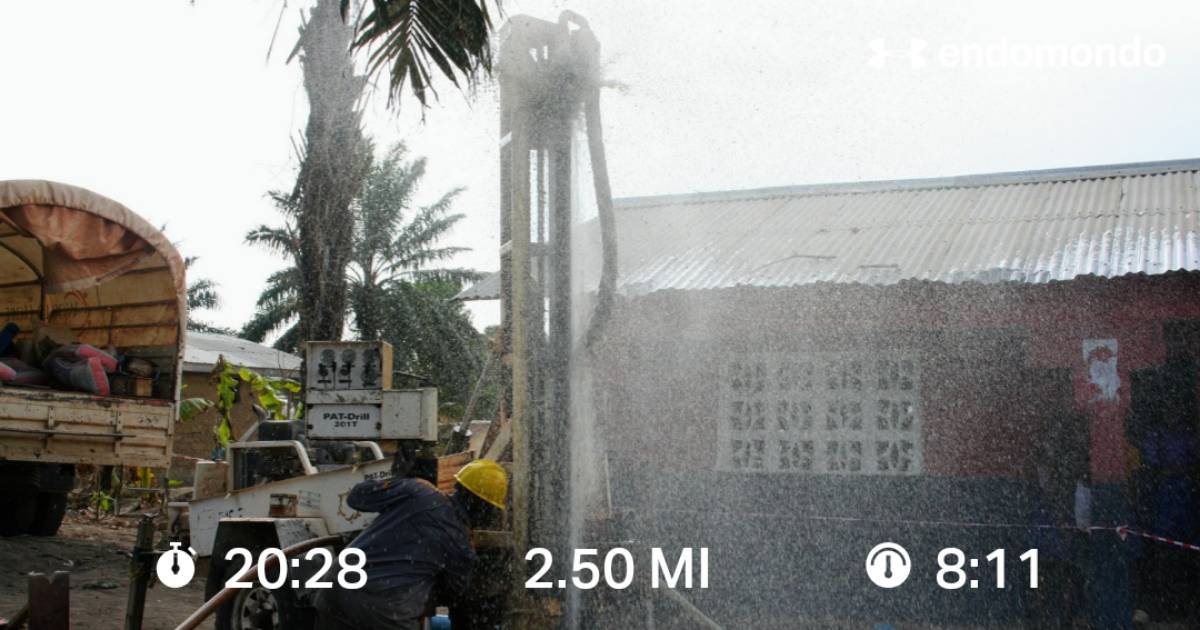 Who's going to help me bring clean water to another 132 people? $825 to go to reach my goal, with matching will hit another 132 people blessed with clean water. https://timn.me/2Kx7NEr #HWI #Run4Water #WhyIRun #GRMarathon
Careful planning goes into the process of putting in a well, it's not random and or without care. The teams from World Hope that drill the new wells are skilled at what they do. They carefully choose a location and methodically carry out the execution of drilling a well. The result is reliable well to serve the community.
It was a nice cool morning for a quick run. I gave my new headlamp a short test run. What a difference going from a 160 lumens headlamp to a 12000 lumens headlamp. It felt like I was running in daylight.