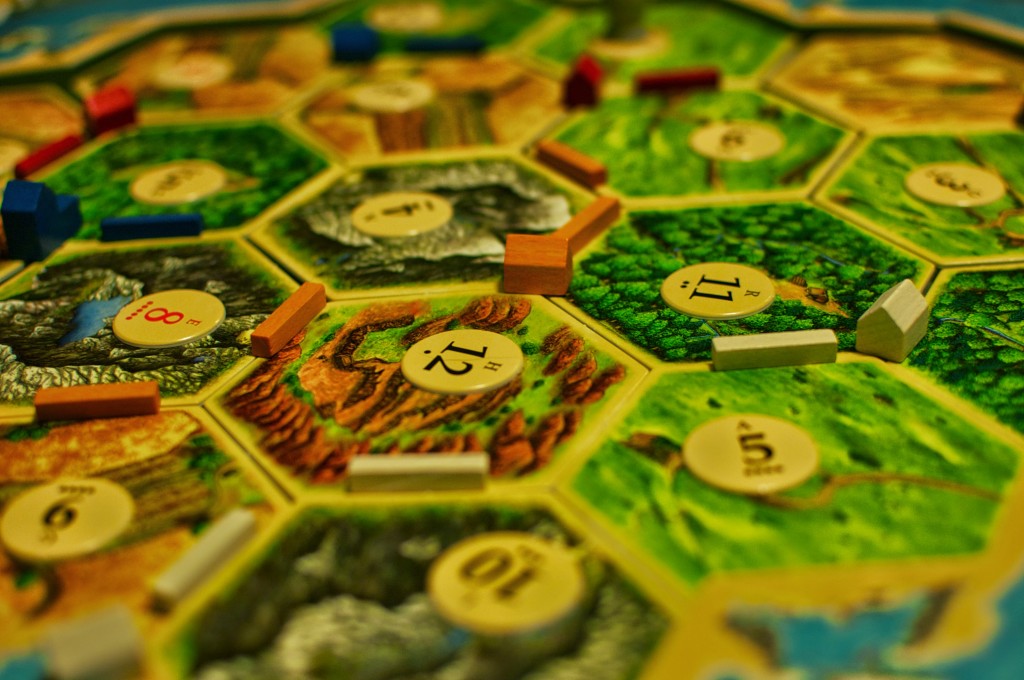 Well, I have to say it was nice to be getting back into the swing of playing Settlers of Catan. There was only four of us tonight, verses the regular 5, but it was a good close game all around. Right off the bat I noticed I made a rather major error in the placement of my pieces that kind of did me in for winning.
Work today was pretty good. It never seems like I get everything I want to get done. I did mostly complete one project, at least the biggest part of it. Hopefully next week I'll be able to wrap that up.
Even though the past two nights, and most likely even tonight, I've been staying up way too late, I have been getting my morning devotions in and boy has it made such a huge difference in how my day goes. Now I need to clarify how that might be sounding. I could easily be thought that I'm trying to use God to my benifit. That IS NOT what I'm saying in any way. When we take the time to start our day by placing God first it changes our attitude and perspective for the day. God blesses us when we choose to spend our time with Him, even though we truely don't deserve it. It so amazing to see how God works in our lives when you put Him first. On the flip side of things, I haven't been getting much of any reading done at nights before I head to bed. This hasn't meant that I haven't been putting God first. I've been either sharing, through my blog, about what God has been doing & teaching me, or working on this new Podcast project.
On this subject of the new Podcast, I can't begin to express how excited I am to give this a whirl. I really want to get all the technical details in place, and all the topic/discussion plans made, so that I can begin on this little adventure. I don't know where God is going to take me with this but it's something new, and I'm excited about it. One side benifit in this too is that it's finally some project that I'm kind of doing for myself. I'm always working on projects for others, and this Podcast will utlimately be for the benifit of other too, but this is something God has given me the opportunity to do, just Him and I working on the production of this one.
I checked with FedEx earlier and my new equipment should be arriving tomorrow. I'm kind of itching to try that stuff out. I'll have to get a couple of my other projects done this weekend so I probably won't get to do a lot with the equipment. I have sort of wondered if I should trying doing a recording on Sunday during our Life Shapes meeting. I think I want to hold off maybe a week before doing that. I am also responsible for doing the service recording at church already to I may end up being late to it anyways. As I just looked at the calendar I may have to wait a bit before I get a chance to actually do some recording of those sessions. One thing that I need to plan out it what to do if I'm out of town or just can't make one of those sessions. I've already considered the option of recording more that just those sessions. The other issue is how often I'm planning to produce a Podcast episode.
Anyways, there I went rambling on about that whol thing. Well, as usual my post got rather lengthy. I'm calling it a night. Valette!