Knocking Out The Crispy Tuesday Run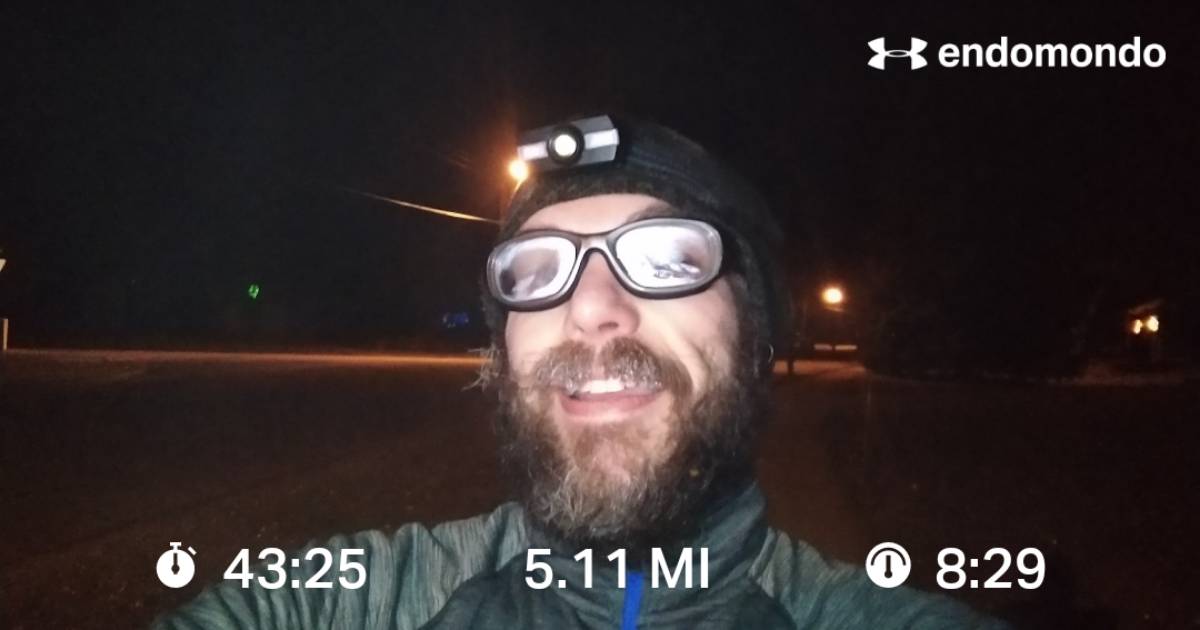 It was a crisp morning so starting out I was a tad chilly but after getting in about a mile a warmed up. That's one of the upsides of winter running, there is a lot of motivation to keep running. When you slow down you can get cold pretty quickly. On the flip side, summer runs are challenging to try and cool down without just having to stop.
Winter running has it's challenges of course. I can recall a time when I experienced a pretty terrible winter run, all due to not being properly prepared. It was a couple of years ago and I was doing around an 8 mile run. I had to cut things short because I was freezing cold. That was not a pleasant experience.
One of the things I like about the morning runs is being able to start out my day having some quiet time. I like that I can just turn on the worship music and I don't have a whole day off stuff that I'm trying to process or that is just a distraction. I'm not historically a morning person, and there are many mornings I'd rather just stay in bed, but making the decision to get up early also allows me not to sacrifice family time.
#HWI #Run4Water #WhyIRun #GRGus